As a compelling endorsement to the Indian IT industry, Hon'ble Prime Minister Shri Narendra Modi addressed the delegates at NASSCOM's 25th Foundation Day at Delhi on the first of this month.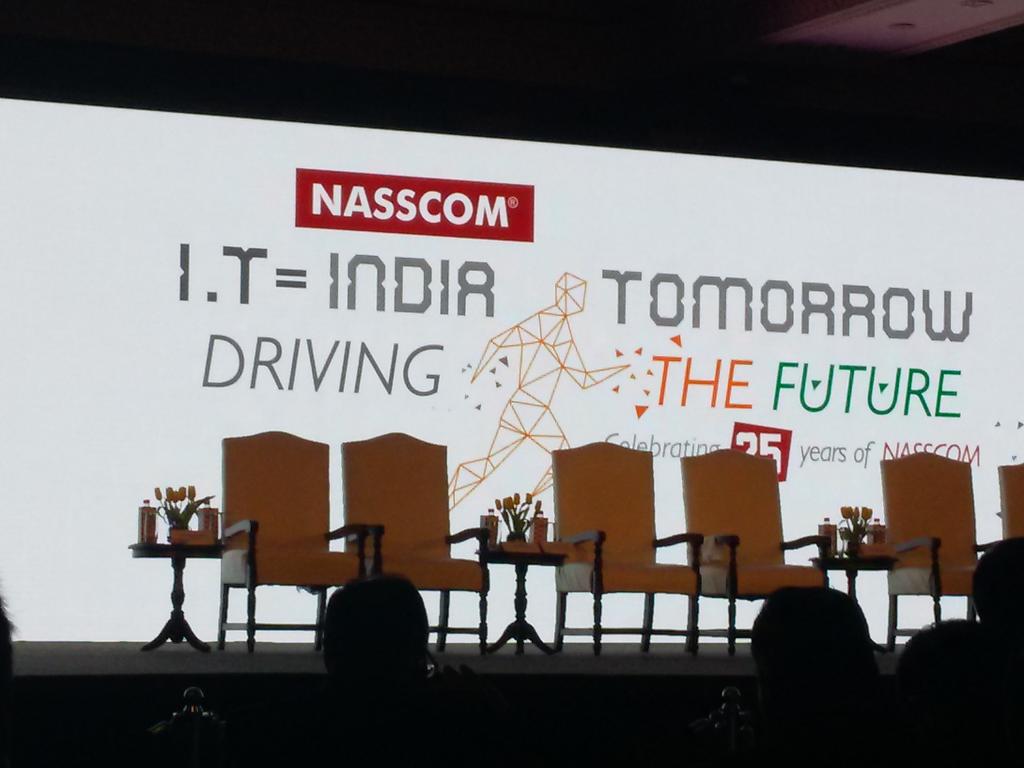 Our CEO, Guru Anand was thrilled to be a part of the occasion. NASSCOM recognised veteran leaders Azim Premji of Wipro and Narayan Murthy of Infosys. Future leaders Naveen Tiwari @InMobi, Ambiga Dhiraj @Mu Sigma, Vijay Shekar Sharma @Paytm and Kunal Bahl @Snapdeal were felicitated by the PM at the event.
In his electrifying speech, the PM lauded NASSCOM as a vital ecosystem enabler that has made India a technology powerhouse in the last 25 years. Contrasting infrastructure developments and virtual development, he called for the next Google of the world to emerge out of India.
In his acute observations were the realities of a burgeoning market and the 100 crore Indians who are or soon will be mobile first and the need for applications that brings citizens closer to governance and vice versa.
"Sooner you look at creating innovative mobile apps, the quicker you will capture the market"
Conforming to the theme, Innovate for India - he stressed on providing global solutions in the cyber security space.Citing examples of e-governance, the PM encouraged the Indian IT community to consider the flourishing $3 trillion tourism market to inspire the rest of the world with virtual museums.He was full of ideas for the entrepreneurs at the event starting with cloud godowns, cloud lockers and e-libraries to equip the next generations.
The India of tomorrow will continue to be IT rich with the government envisioning many IT centric programs, be it Make in India, 100 Smart cities or Jan Dhan Yojana. The PM called for innovators to concur with the government as we inch closer to realizing the digital Indian dream.